Before there was technology, things still got done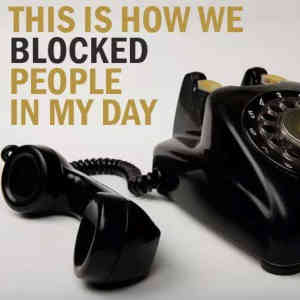 Are you old enough to remember when life was simple, and we didn't have that little thing known as . . . , Technology?
People had one telephone number, and not 2 or 3. However, everytime you called someone, you could always reach them.
There was no voice mail, which meant, people had to answer the phone.
There was no caller id, meaning, the only way to find out who was calling was to answer the phone.
Finally, there was no call block. But this didn't stop people from blocking someone. The only problem was, people had to block everyone.
---