Best way to get back at your ex who pissed you off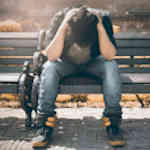 Move on from them and be happy. They'll be curious as to why you're not chasing them and come back.
People are attracted to happy, healthy, and positive people.
That's the best way to reattract them, if you want them back.
Now the ball's in your court. And this is so fitting, because you are now the one with the balls.
---